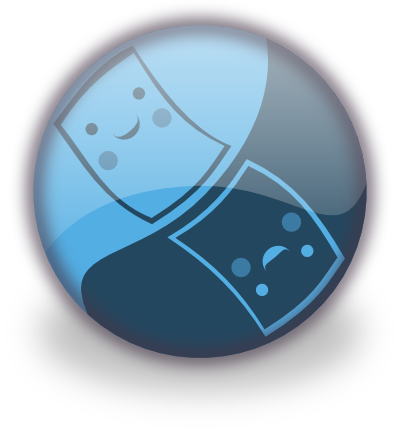 Blue Friends
1.4
Download the Dashboard Widget for Mac OS X or play online!
Application details
• Version: 1.4
• Downloadable widget size: 1.5 MB
• Java applet size: 1.6 MB
• Requires the latest Java
What's new in version 1.4
• new enemies
• new animation
• get extra points and jump higher by collecting pearls
• new sounds and music
• sleeping mode is on when the game starts
• new widget icon and design
License
• Blue Friends is a freeware application.
• You are free to distribute the application in its original form under this license.
• Attribute the application to the author when you share the application (name, contact).
• Do not use this application for commercial purposes.
• Do not modify the application or the parts of the application.
• Please use the application at your own risk.
"I love the style of this - getting my brain round avoiding two sets of obstacles at a time is something it's not quite prepared for yet :)"
- DavidN
Created by Simon Czentnar - © 2010